A digital nomad is a person who can do business online and can do it from anywhere in the world. So, it is a digital way to work with clients, and a nomadic lifestyle filled with travel and adventure.
Being a digital nomad means working regardless of location. This means taking advantage of all digital communication tools available to us. Therefore, the benefits of digital nomads are huge. You can organize your own time and don't have to spend hours traveling to the office. In other words, you can work anytime anywhere.
In 2021, we can say that traditional offices have become a bit outdated. They increase stress levels among people and lower work efficiency.
How to Become a Digital Nomad Programmer?
Digital nomads have to do all their jobs digitally. We live in a digital age, so where we are all somehow dependent on smartphones and the internet. Digital nomads usually provide intellectual services such as programming, design, translations, or education. However, designers and developers were among the first to start working as digital nomads.
While the lives of digital nomads sound quite fun and relaxed, they also have everyday problems. Among other problems, finding new clients is one of the biggest problems digital nomads face.
If you are a programmer or designer, read the entire article to find out how to become a digital nomad?
Let Clients Find You
Some people send a large number of job proposals every day, but they still can't find a job. Before you start sending job proposals, try to use various digital channels to promote your business. For instance, you can make a Facebook page or Instagram profile to say something about your services.
You can also make a blog or YouTube channel to demonstrate your programming skills. By teaching other people, you can reach potential clients and achieve quality cooperation.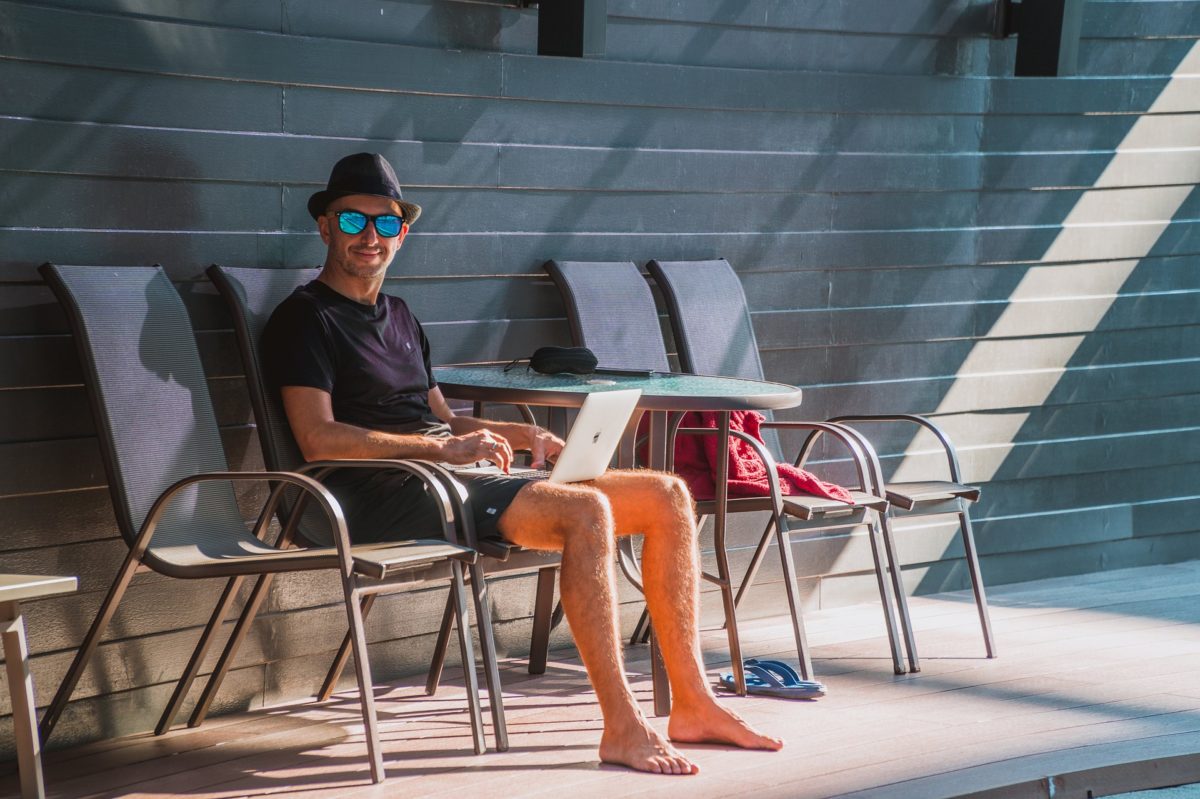 Brand Yourself
Branding yourself is extremely important. A website is the beginning of everything. Be sure to take a custom personal domain, create quality content and clients will come. For instance, you can make a portfolio website and showcase all your interesting projects. In addition to the projects, you can also write blog posts about how you have managed to complete the projects.
You need to create as much content as possible that is related to what you are doing in order to position yourself as an expert in the field. All this takes a lot of time, but it should be seen as an investment.
Manage Your Time
When you have the freedom to manage your own time, you need to maneuver extremely skillfully throughout the day to get all the planned tasks done. You can do this by writing down your tasks in planners, using time management applications, etc.
It is not necessary to use time management applications. Some people find these types of applications confusing. Therefore, you can write down your tasks in a classical planner, or use Google Calendar.
You need to take into account that your working time is flexible. So, every day should be properly planned.
Digital nomad equipment
If you want to become a digital nomad programmer, you need to invest in basic equipment. Above all, the most important thing is the internet connection. Whether you work from home or from a coffee shop, you need to have a high-speed internet connection. Some clients might request live meetings, so a good quality connection is a must. Here is how you can get a fast internet connection in Europe.
Besides the internet, try to get the following equipment:
Fast laptop
Mobile phone
Headphones
Photo camera
Power bank
If you record Youtube videos, it would is recommended to invest in:
High-quality camera
Selfie stick
Car phone holder
Set some money aside
Digital nomads depend only on their effort and their desires as much as and how they want to work. Sometimes you will have a lot of tasks and you won't be able to accept new job offers. On the other hand, there are periods when there will not be enough tasks. Therefore, it is important to set some money aside so you don't have a problem if it happens that there is not too much work.
Plan your trip
The most famous platform digital nomads use to plan trips and get the necessary information is nomadlist.com. This site ranks all places in the world according to the votes and ratings from digital nomads who have already visited those places. You can find some general information such as the cost of living, air quality, and average internet speed.