Despite the average transaction for purchasing a new car shooting up to $42,000 you can still get one for a good bargain if you are working under a tight budget.  For example, the most economical SUVs all have a manufacturer-suggested retail price of $21000, and most of them are also cost-effective when it comes to fuel costs. Once you buy your car, you also want to save on fuel costs, so you should look for the best economical SUV and one that will not drain you financially after purchase. We will therefore look at some SUVs that have a fair market price as well as economical usage.
Peugeot 3008
The Peugeot 3008 is a sophisticated SUV that is capable of saving on costs. The exterior of this vehicle is stylish and smartly designed to give it a sleek overall look. Its efficiency emanates from the fact that it can manage 60 miles per gallon with 1.5 liters of Blue HDi diesel engine.  A more powerful engine holds 2 liters, but the small one is already efficient enough.  Don't forget you will also be getting the benefit-in-kind tax exemption since the carbon dioxide emission of this Peugeot 3008 falls at mid-range. Hence, this makes it exceptionally affordable for company car drivers. The buying price is also estimated at $25,920, which is quite affordable considering it is also efficient in saving fuel.
Toyota C-HR
Toyota models have always been criticized for not being stylish, but the Toyota C-HR cannot be said. The model with the flared wheel arches and sharp lines makes it stand out. The price of a C-HR varies depends on the retailer, but the average price starts at $21,545. Despite having almost a similar size to Nissan Juke, it's surprisingly bigger inside, although there is limited rearward visibility. Efficiency is guaranteed by the hybrid power-train, which is present with a 120 brake horsepower 1.8-liter petrol engine, or the more powerful one, which stands at 182 brake horsepower 2.0-liter petrol engine. Both of them are capable of saving up on fuel, with figures standing at 54mpg to 58mpg.
Mitsubishi Outlander PHEV
The Outlander PHEV has been among the best-selling plug-in hybrid vehicles. The customers have been constantly impressed by its affordable price and low running costs, and the fact that it resembles the traditional SUVs and not just an eccentric eco-car. Despite several fuel vehicles being manufactured and providing a competitive market for the outlander, a fuel economy of approximately 140mpg and carbon dioxide emission of under 50g/km still looks good.  However, you have to keep their batteries recharged and explore their full-electric potential to achieve these figures. For this reason, outlander is best for people whose commute falls at 25 miles or those who frequently make short urban trips.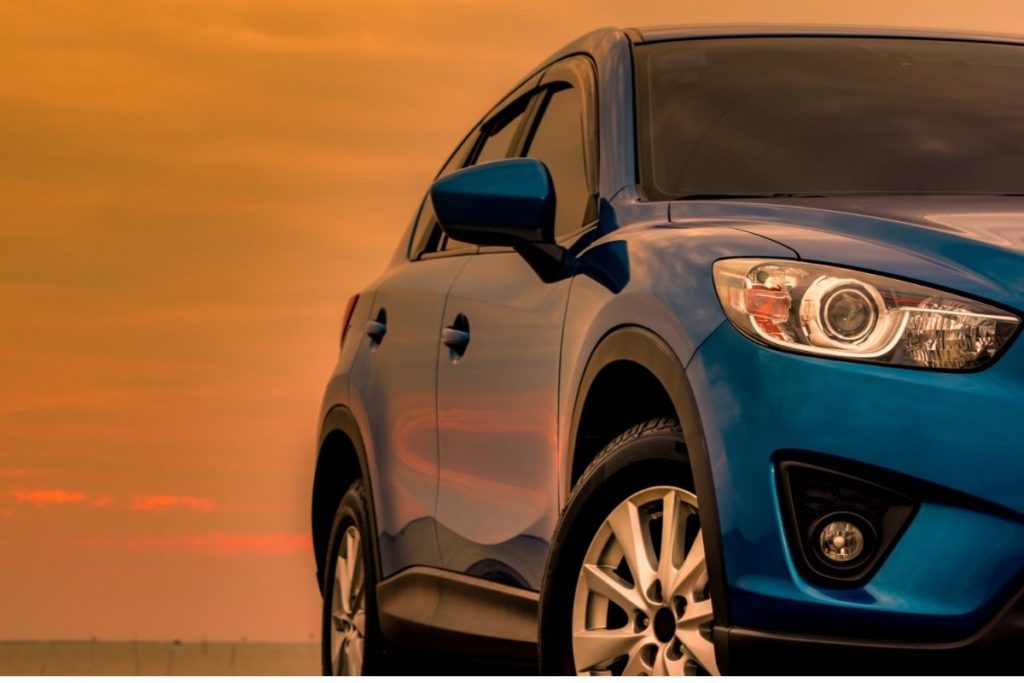 Honda HR-V 
The most economical SUVs tend to be smaller; however, this Honda HR-v  model is slightly longer than Honda Fit by around 9 inches. If the rear seats are folded, it can carry up to 58.8 cubic feet of bulky goods. Most importantly, we focus on this SUV going for $21,420 all-inclusive of everything the owner needs for daily duties. The standard features include;
Multi-view rear camera,
Bluetooth for audio listening and hands-free calling,
A multipurpose steering wheel,
USB connectivity, and
An air conditioner with rear seat heaters.
With a fuel economy grade of up to 31mpg, you can imagine how much fuel costs you will be saving. So if you are looking for an economical car then you can go this one
Nissan Qashqai 
The Nissan Qashqai set the trend for current soft-roaders with SUV styling integrated with the economy of ordinary hatchbacks and road manners. The latest model in the market comes with several advancements such as; high technology, and the formation of a power train. It comes with a 1.3 liters engine that produces brake horsepower of 138 or 158. The engine can achieve an economy of around 44mpg with a carbon dioxide emission of 145g/km. If you are looking for more efficiency, a hybrid power model is in the pipeline due to be released next year.
Final Take 
The phrase sports utility vehicle (SUV) has become a household name in the market nowadays. With many brands to choose from, clients are indeed spoilt for choice. Whether they are looking for luxury SUVs or economical SUVs; there is a taste palette for everyone. Many people mind running costs. A powerful four-wheel SUV will cause dents even on the fittest of wallets with the costly mechanical visits and an engine that consumes fuel, not to mention the high buying price. And just like us, the manufacturers have also realized that not everybody wants a powerful all-terrain SUV. Some of us need a car for convenience and not for luxury. And thus, we now have affordable and cost-efficient SUVs to get us by our daily activities.