With identity theft and business privacy breaches at high, secure destruction of your business's unwanted documents should be a top priority. Choosing a shredding partner is an essential step for most companies and should be taken seriously. It's crucial to select a shredding service provider that is right for your business. If you're looking for a shredding company for your business but not sure which one to choose, then you may find this page helpful. Here's how to select the best shredding partner.
Check the shredding company model of operations
When evaluating a shredding service provider for your business, you need to ask about their equipment and processes. Are they shredding according to industry standards? Is the equipment in good condition? Do documents remain in a locked and secure container or area until they are destroyed? Your chosen shredding company should be willing to take you through their facility and explain their processes.
Check how long the shredding company has been in business
The last thing you need is a third party handling your sensitive information. Verify the shredding service provider experience before hiring them. Choose a provider who's been around for some years and has the expertise to protect your company information. This gives your business peace of mind that your shred papers are secure.
Ensure the shredding company understands compliance laws
Each industry has its privacy and security regulations. A good shredding service provider will understand the range of regulations that apply and their significance. Ensure the shredding company team is well trained on local, state, and federal protocol for handling confidential information.
Consider the reputation of the shredding company
Read online reviews platforms, such as Google and Yelp, to assess the reputation of the shredding provider. Ask the company for references you can call to learn more about them. Does the company arrive according to schedule to pick up documents? Do they contact clients if there are setbacks? Collect as much information as you can. Try to get a sense of the shredding provider's mission and ask if they have locally based workers and resources who are likely to deliver personal customer service. Be wary about companies that lock you into long-term contracts right away. A reputable shredding service provider will give you a trial period so that you can have enough time to decide.
Ensure the company is NAID AAA certified
While most shredding service providers claim they hold many shredding industry certifications, NAID is one of the certifications that matters most. NAID is the standard-setting body in secure data shredding and destruction. A NAID AAA certification ensures that the shredding company meets the standards required for the secure destruction of unwanted documents.
Check the range of services the company provided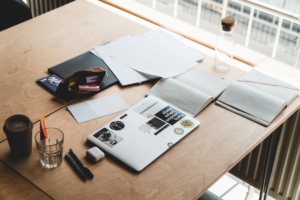 You need to check the range of services the shredding company provides. Does the company offer all the services you require? Does the company shredding company provide other types of services? Do they offer offsite, drop-off, and mobile onsite shredding? Offsite shredding means that your unwanted documents will be picked up at your office and moved to a secure facility for shredding. Onsite shredding service provides customers with the comfort that their information is safe — shredding occurs in a mobile shred truck.
 Consider a company that issue certificates of destruction
The certificate of destruction is a mandatory certificate that every shredding service providers need to give their customers after shredding their documents. A reputable shredding service provider will provide you with a certificate of destruction after completing your job. This certificate shows that you've fulfilled your duty to keep your clients' and employees' personal data secure. It also proves that your documents were destroyed following the security best practices.
Ensure the company is transparent about its pricing
When you're planning to choose a shredding service provider, transparency is key. Some shredding companies estimate one price and then give you a different invoice that includes add-ons or undisclosed fees. Be wary of hidden costs, such as console delivery charges, fuel surcharges, environmental fees, or parking fees in cities. Your chosen company should provide you with an upfront and let you know any additional charges.
In Summary
Choosing a shredding service provider for your business is a critical step to prevent your company, your customer, and your employee information from identity theft. Make sure you follow these tips when you're ready to choose a shredding service provider and ask any questions you might have to ensure you're selecting the ideal partner. This makes finding a shredding service provider easier than you thought.