Coding apps help their users in learning the programming languages of a computer. Through coding, you mainly learn how to design new programs that can work as a command or direction for your computer. If you want your kid to learn to code then you have made a very good decision. Coding doesn't only make your kids smart but also helps them in gaining critical thinking and problem-solving skills at a very young age.
Top-Most Coding Applications and Websites
Coding can be a little tough for your child, but using the right medium can turn out to be helpful for you. So, if you are searching for the best coding apps for your kid, then you have come to the right place. In today's article, we are going to help you in finding out the most suitable and credible apps that can help your kid in learning to code.
ScratchJr
This app is coding software for kids above age 5. The best part about this application is that it's free. ScratchJr can be used both for iPhone and Android devices. It is designed in a way that your kid can easily navigate while finding the interface interesting. It allows your kid to create his/her own stories and games related to their interest. It has various distinctive features that make coding fun for your kids. It teaches your kid about the basics of coding by letting them design different projects. It has a colorful background that makes the coding appealing for the kids. Overall, this app has a five-plus rating on the play store.
CodeMonkey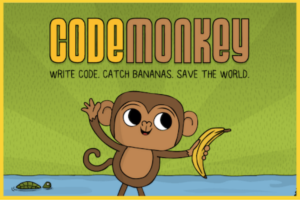 It is one of the leading coding websites available for kids. It is offering a vast range of programming courses to its users. It has a stage of self-guided challenges that can induce creative and critical thinking skills in your children. The courses they offer are based on real coding languages. In short, your child can become a real-time developer by using this website. It has a concept of utilizing games to help the child in building the coding concepts. Python and Coffeescript are two main languages that your child can learn using CodeMonkey. Also, it helps your child in learning all the important components of programs, including statements, arguments, loops, variables, etc.
Kodable
Kodable is available only for Apple users. It is considered to be one of the leading coding apps. It is free to use, and kids from 5-11 years age range can learn coding through it. It develops analytic, reasoning, and cognitive skills in users. The most incredible part about this app is that it enables social and emotional learning in your kid's brain. Moreover, it has combined the emotional world with the computer world. Python, JavaScript, HTML, CSS, Java are the many languages that your child can learn using this application. Kodable provides its users with more than 65 lessons.
Bee-Bot
Bee-Bot is an app that can be used by kids above age 7. It is only available for IOS but has many amazing features. The concept of this app is based on the classic classroom-friendly floor bee-bot robot. It allows your kid in learning the foundation programming and coding system. it is an interesting app with a super-friendly interface. This app has 3 levels of coding, and each of the levels has numerous sub-levels. You can both learn in a group and as an individual through this app. It works by allowing the user to solve and overcome various challenges while using the bee as the center subject.
Tynker
Tynker is a coding website available for kids from age 5-18. Its website says that it is already providing its courses to a sum of 60 million kids. Python and JavaScript are two main coding languages that Tynker makes its users prioritize. On the other hand, Tynker isn't available for free, only you get a free trial period in the beginning. But after a while, you have to buy its home plans to continue to learn. It also keeps on launching new fun projects and games for the kids, so that they may not get bored.
Coding can be a fun and healthy activity for your kid's brain. It keeps your kids away from bad distractions while developing a useful problem-solving skill that could lead to brain development. Coding can become a great asset for your child's future.  So, we would recommend you to help your child in learning coding from an early age, as they will be able to learn faster.